ELIMINATE YOUR NECK AND SHOULDER PAIN IN
TEN MINUTES A DAY!
I'll Show You Exactly What To Do, And How To Do It, So You Can Get Back To Your Life - Without Pain - In Less Than Ten Minutes A Day!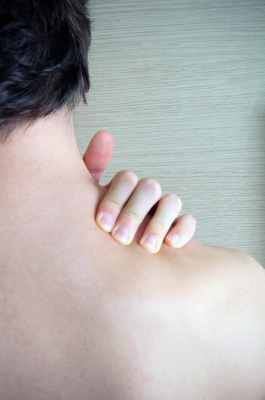 I'm not talking about the kind of neck and shoulder pain that goes away with a little ice and rest.
I'm talking about the pain that makes you fearful of every move, makes it impossible to do the things you love, and makes a mess out of your work day.
Have you ever felt that sharp twinge you get when something cracks or pops in your neck or shoulder? You know you're headed for pain in the next nano-second. It can happen simply by bending over to pick something up off the floor, or by reaching for something in a new way. At any rate, it hurts and you want it fixed NOW.
Or maybe your neck and/or shoulder pain is more constant, like a nagging headache. Deep, lingering pain can interfere with everything you do.
If you've ever suffered with pain like this before, you know how much it affects everything in your life.
It makes your life miserable.
"I started using Sharon Butler's Neck and Shoulder Pain Self Care Toolkit about a month ago. After the first three days my constant shoulder pain went away!"
-P. Thebus, Berwyn, PA
How Would Your Life Be Different If You Were Free Of Neck And Shoulder Pain?
You could finally get a good night's sleep


You'd go back to enjoying activities and sports you love


Playing with your kids would be enjoyable again


Work at your computer would be easy and comfortable once again
You've Tried Lots Of Things To Feel Better But None Of It Has Worked So Far...
WHY?
Because there are parts of your body, other than your neck and shoulders, that are playing a role in causing your pain.
Missing any one of them can cause your pain to remain.
How Do I Know?
My name is Sharon Butler.
I have been a Certified Practitioner of Hellerwork Structural Integration for 25 years. During that time, I have helped thousands of people eliminate their pain caused by stress, repetition, dehydration, injury, poor posture, and bad body mechanics.
I understand how your injury works. I can help you customize a recovery program that is tailored to your specific needs.
The Neck and Shoulder Pain Self Care Toolkit contains everything you need. Plus, it works!
Why Wait To Get Rid Of Your Pain? Get Started Within Minutes!
Click here to go to our secure ordering page at Paypal.com:
Four Things That Will Help You Feel Better Fast
Stretching


Improved Body Mechanics and Posture


Stress Reduction


Hydration
Why Does Stretching Help?
Stretching is the fastest way to restore your body back to the way it used to be before you were in pain.
Stretching restores length to your muscles. It frees them up from restrictions. It allows them to move freely once again.
But, you must know how to stretch properly in order to get the most from the time spent on stretching.
"I think the most important part of this program is learning to stretch properly.

"I struggled with pain for two years and saw many Physical Therapists during that time. They all showed me stretches to do, but never showed me HOW to stretch.

"I finally learned how to stretch properly through Sharon Butler's Self Care Toolkit. Her stretches WORKED. And, now that I know how to stretch, the PT stretches work too!"


E. Warendorf, Germany
Knowing How To Stretch Is Good, But You Also Need TARGETED Stretches
What Are Targeted Stretches?
Your body has a certain wisdom about how to let go of the painful conditions you experience in your neck and shoulders. It's important to give your body what it needs, when it needs it, in the proper order, to have the greatest impact on your pain.
Targeted stretches focus not only on the areas that hurt, they also encourage release in the tight and restricted muscles that contribute to your pain that are not located in the neck and shoulders specifically.
In addition to stretching your neck and shoulders, there are four additional areas of your body that are contributing to your pain, whether you feel pain in these areas or not. They are:
Armpits


Chest


Under Your Shoulder Blades


Low Back
Surprised?
The challenge is, if you do not spend time bringing these four areas of your body back to a more normal condition, your recovery program is doomed to fail. Include them in your stretching line up and you face a far greater chance of seeing lasting benefits.
The Neck and Shoulder Pain Self Care Toolkit contains a balanced selection of stretches that restore your neck and shoulders, and all the other areas of your body that contribute to your pain, to their proper function.
Your Toolkit contains stretches that help your entire body recover from neck and shoulder pain - even the ones that you wouldn't think of.
And, the stretches are offered in the right order to get the job done as quickly as possible.
What About Body Mechanics and Posture?
Body mechanics (how you use your body to perform tasks) and posture play a really important role in neck and shoulder pain.
Your body was designed to be used in a balanced way. When you disturb that balance by slouching, shifting your head forward, or leaning back in your desk chair, and do it for a long enough time, the soft tissues in your neck and shoulders begin to change. They shorten, harden, and stop allowing you to have effortless movement.
Those muscle changes lead to pain, headaches, and muscular tension.
So, learning what you need to do to have good posture and proper body mechanics can be the difference between success and failure when you are trying to get rid of neck and shoulder pain.
You'll find great tips and useful advice on body mechanics and posture in your Neck and Shoulder Pain Self Care Toolkit.
Stress Can Play A Huge Role In Your Neck and Shoulder Pain
Are you aware of the effect that stress has on your body?
Everything tightens up


Joints no longer move as freely as they should


Your breathing becomes shallower, causing a shortage of oxygen to your brain


Nerves can misfire


You go numb to what's happening in your body
Stress is very hard on your body and can stop your recovery from pain.
Included in your Neck and Shoulder Pain Self Care Toolkit is a wonderful, relaxing meditation that will significantly reduce your stress levels.
At the same time, while listening to this soothing recording, you will learn how to focus your attention on your muscles. And learning how to "listen" to your muscles can be a real key to success when you are trying to get rid of pain in your neck and shoulders. Exactly how this works is explained in detail in your Toolkit.
What Is Hydration And How Can It Help Me?
Hydration is how much water you have available in your body. When you have enough water in your system, all of the soft tissues in your body (muscles, blood, lymph, ligaments and tendons) have what they need to function properly.
When you drink enough pure water each day, your body will enjoy more effortless and comfortable movement in all parts of your body.
Learn more about hydration in the Neck and Shoulder Pain Self Care Toolkit.
Are You Ready To Begin?
Click here to go to our secure ordering page through Paypal.


"I would like to see everyone in the world suffering from pain give Sharon Butler's programs a try. I think Sharon is the top expert in the world on how to teach people to recover from pain using simple self-help techniques."
T. Slade, Norman, OK
Wouldn't It Be Nice To Have Expert Help?
Well, now you can!
I will become the "Expert In Your Ear".
Included in the Neck and Shoulder Pain Self Care Toolkit are a full 3.75 hours of coaching audios. I give you all of my most essential professional advice and information - just as if you were a private client of mine, spending hundreds of dollars for personal sessions with me.
I will share with you all the tricks of recovery, all the little details that can make the difference between getting better quickly, or having lingering pain that lasts for weeks on end.
These tips were developed over 25 years of working with people and their injuries. And you won't find information like this anywhere else in the world!
"Sharon Butler is rewriting what we call 'health education.'

"If what Sharon is teaching in her Self Care Toolkit were taught in high schools or colleges, it would substantially decrease the number of pain killers, muscle relaxers, anti-inflammatory drugs and surgeries that our culture tolerates for our citizens each year.

"This program contains the kind of information that could have a real effect on the healthcare crisis. Freedom from being victimized by the pain in our bodies or from the expense of drugs and medications is a very real and tangible freedom.

"I recommend this program right now for everyone suffering from neck and shoulder pain. "


Dr. James Dohn, D.C., Long Beach, CA
Introducing The Neck And Shoulder Pain Self Care Toolkit
Your Toolkit Contains:
85 Page Self Care Program, Available as a Convenient PDF Download
20 Therapeutic Stretches to release and renew the muscles that cause your pain, and all the neighboring muscles that contribute to your symptoms
39 illustrations to show you how to properly perform your stretches
Complete instructions so that you can complete your recovery at your own pace
Your Toolkit Also Includes:
3.75 hours of Expert Coaching via MP3 Audio Recordings

"Welcome To Earth: Scanning Your Body" Meditation Audio (MP3 Format)

Upgrades for Life!
A Complete Recovery Program For Much Less Than The Cost Of One Physical Therapy Appointment!


---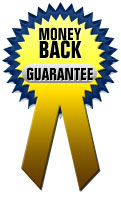 Here's My Promise To You!
Buy a copy of the Neck and Shoulder Pain Self Care Toolkit TODAY.
Open it, try it, test it, feel what it does for your body for a full 60 days.
If at the end of that time you are not happy with the results you have achieved, let me know and I will gladly refund your full purchase price, NO questions asked.
You have nothing to lose!


---
Limited Time Offer! Save Over 50% on The Neck And Shoulder Pain Self Care Toolkit!
$200
$97.00
What Happens After You Click The Order Button?
You will be immediately taken to our secure ordering page at https://www.paypal.com. There, you can use the credit card of your choice to make your purchase, or you can use Paypal funds if you already have a Paypal account. There is no need to set up a Paypal account in order to make this purchase.
Once your payment is processed, you will receive two emails.
The first email is your Paypal receipt for your purchase.
The second email is from Sharon Butler (sharon[at]selfcare4rsi.com). Simply click the link in the second email. This will take you immediately to the page that contains your password and download link which you need to download your purchase. Just click on the link, enter the password, and you'll be taken to the download page immediately.
Be sure to add sharon[at]selfcare4rsi.com to your address book so that you receive your instructions in a timely manner. This will make sure that your download email will make it through any spam blocker software you may have on your computer.
Click Below To Start Eliminating Neck and Shoulder Pain Immediately:
Helping people recover from painful injuries is the source of my greatest satisfaction. I hope you will email me with your results of using the Neck and Shoulder Pain Self Care Toolkit.
All the best,


Sharon Butler
2711 Church Road, Glenside, PA 19038 USA
sharon[at]selfcare4rsi.com
P.S. Are You Willing To Spend Even One More Day In Pain?
Begin healing now, with guaranteed information and guidance that has helped sufferers for the past 25 years.
P.P.S. You are one click away from freedom from neck and shoulder pain. Try a program for 60 days - risk free.